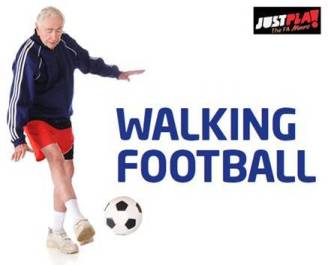 Following on from a very successful Walking Football tournament last year, Totley Pharmacy in partnership with Sheffield United Community Foundation and Dore Walking Football are pleased to announce that we will be repeating the event. This year's tournament will take place on Saturday September 8th at the HSBC Sports and Social Club, and will feature teams representing Dore Walking Football and both Sheffield United and Sheffield Wednesday Community Foundations. We have been offered to enter a team representing Totley Pharmacy so if you're interested in playing, come and see us or let us know through Facebook.
It's a great way to regain or maintain fitness. People who play have seen many other benefits: lower heart rate and blood pressure, less fat and more muscle, and better mobility. It's also a great way to meet new friends.
Since this weekend is international break, both Sheffield United and Wednesday won't be playing leaving you free to get your football fix elsewhere.
James Whydle of Sheffield United Community Foundation said "After the success of last year's tournament, we are delighted to be working alongside totley pharmacy and Dore walking football again.
The health benefits of walking football are so important, meaning we need to be able provide as many opportunities for people to play the game as we can, and we hope to see some old faces and some new ones on what will be an enjoyable morning."