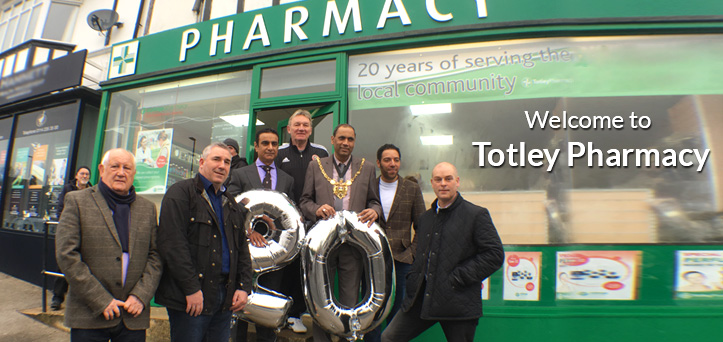 Football stars and the Lord Mayor of Sheffield teamed up to celebrate the 20th anniversary of a local pharmacy.
A large number of local residents attended the event at Totley Pharmacy, on Baslow Road, including ex-United players Carl Asaba and Rob Page and ex-Wednesday player David Hirst. Also in attendance were the Lord Mayor of Sheffield, Cllr Talib Hussain, and Sheffield United greats Tony Currie, Len Badger and Carl Bradshaw.
The event included meet and greet opportunities with the former footballers and the Lord Mayor, as well as free goody bags and a free raffle.
Visitors were also able to go behind the scenes at the pharmacy and learn about its state-of-the-art dispensing robot, which helps provide a safer, faster and more efficient service. Totley is home to one of only a few pharmacies in the country which uses this equipment.
Totley Pharmacy's owner, Tajinder Singh, said: "It's been a fantastic day and great to see such a turnout many of whom have been patients for years.
"It's been a privilege to serve such a wonderful community over the years and I have enjoyed meeting and forming friendships with so many residents.
"Our raffle winner, Sharon Popplewell, even took the day off work to be able to come to our event which is extremely heart-warming.
"Sharon is a local resident who has been using our services for a number of years. Her mother and her children are also patients of ours so it's another example of our local pharmacy looking after three generations of family.
"We have always maintained an ethos of providing the very highest levels of care as well as personal, safe and efficient service. We've received many kind messages and gifts from residents this week, together with feedback that they appreciate having this personal service from an independent pharmacy in their community.
"We are very proud to have served the community for 20 years, at a time when unfortunately many local businesses have closed or been swallowed by large companies." Former Sheffield Wednesday player, David Hirst, said: "It's great to be here to be part of a pharmacy that is serving the area exceptionally well. "I've become quite good friends with Taj and I'm in here regularly. It's great to have someone across the counter who you can talk to and that gives you advice and points you in the right direction. "It just goes to show how well-liked Taj and the staff are, not only as they've been here for 20 years, but also having a great turn out at today's event for the celebration of 20 years." Former Sheffield United player, Tony Currie, said: "It's exciting having 20 years of anything, and I'm here to support Mr Singh, Totley Pharmacy and the Totley community. I hope they have another 20 years of success." The Lord Mayor of Sheffield, Cllr Talib Hussain, said: "It's a great honour to be here to celebrate 20 years of this business thriving here in the community and continuing to thrive and serve the community.
"Wherever I go I feel it's a great honour to celebrate events like this one and that's why I'm here, and it's good to see other people here doing the same."