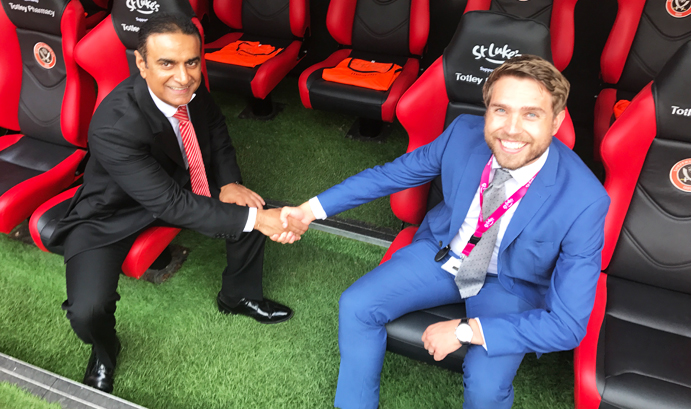 Totley Pharmacy is donating two tickets in the Directors' area and Platinum Suite packages at a Sheffield United match to St Luke's. This is an extension of our partnership with Sheffield United and St Luke's and will help raise valuable funds with all the money going direct to patient care. The tickets will be auctioned at one of their special autumn events.
A chance to watch Chris Wilder's exciting team from the best seats in the ground, this is a great prize for any sports fan but especially United fans at such an exciting time, and we hope that the prize is won by a generous bidder.
"We are excited to be working in partnership with Totley Pharmacy and Sheffield United FC this season and this is one more way in which the relationship is adding something special for our supporters.," said St Lukes Fundraising.